Lucy was 13 when she travelled with us in 2011.  Lusy has Leigh's disease, which affects her mobility and learning, but not how much fun she had with us in Lourdes!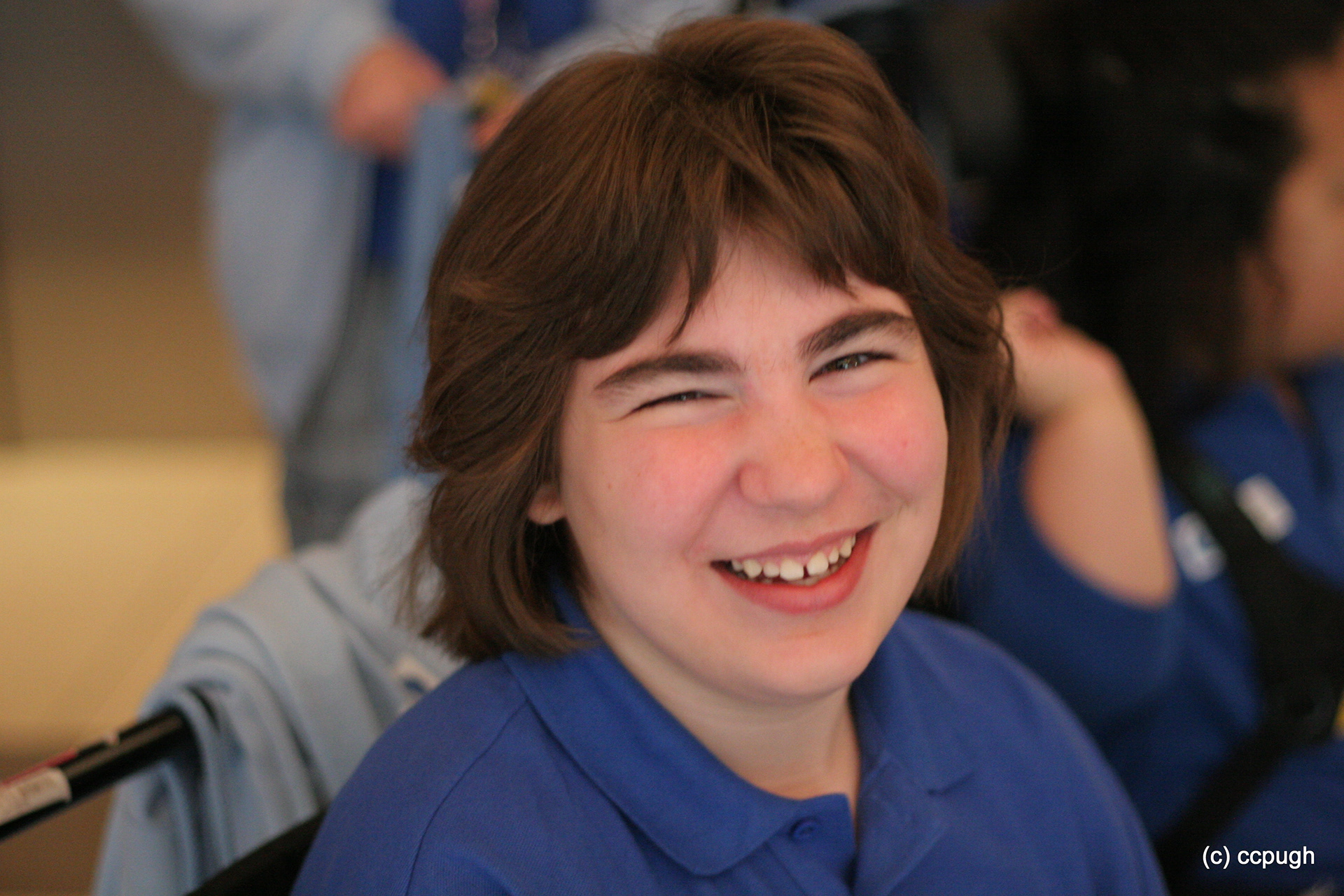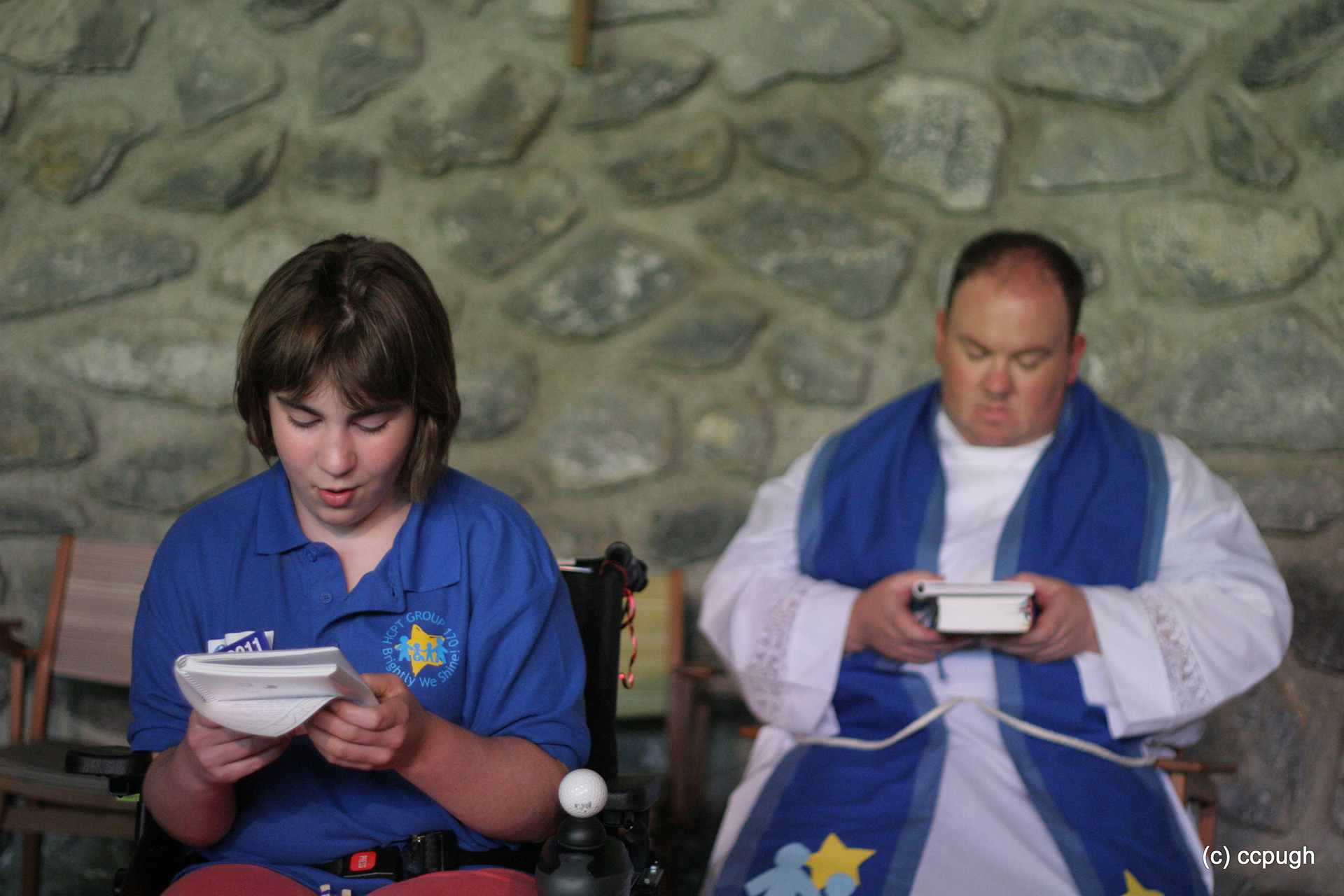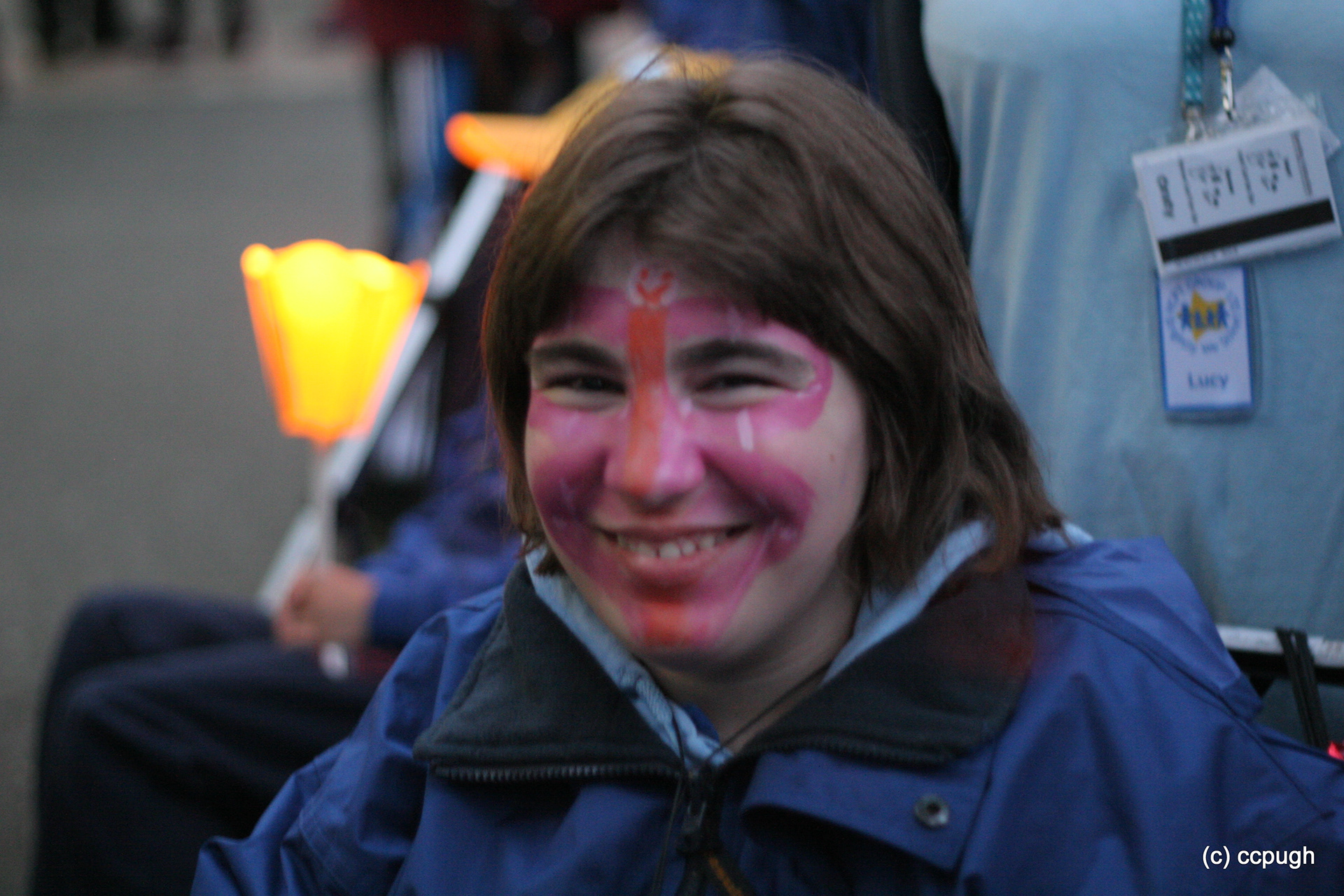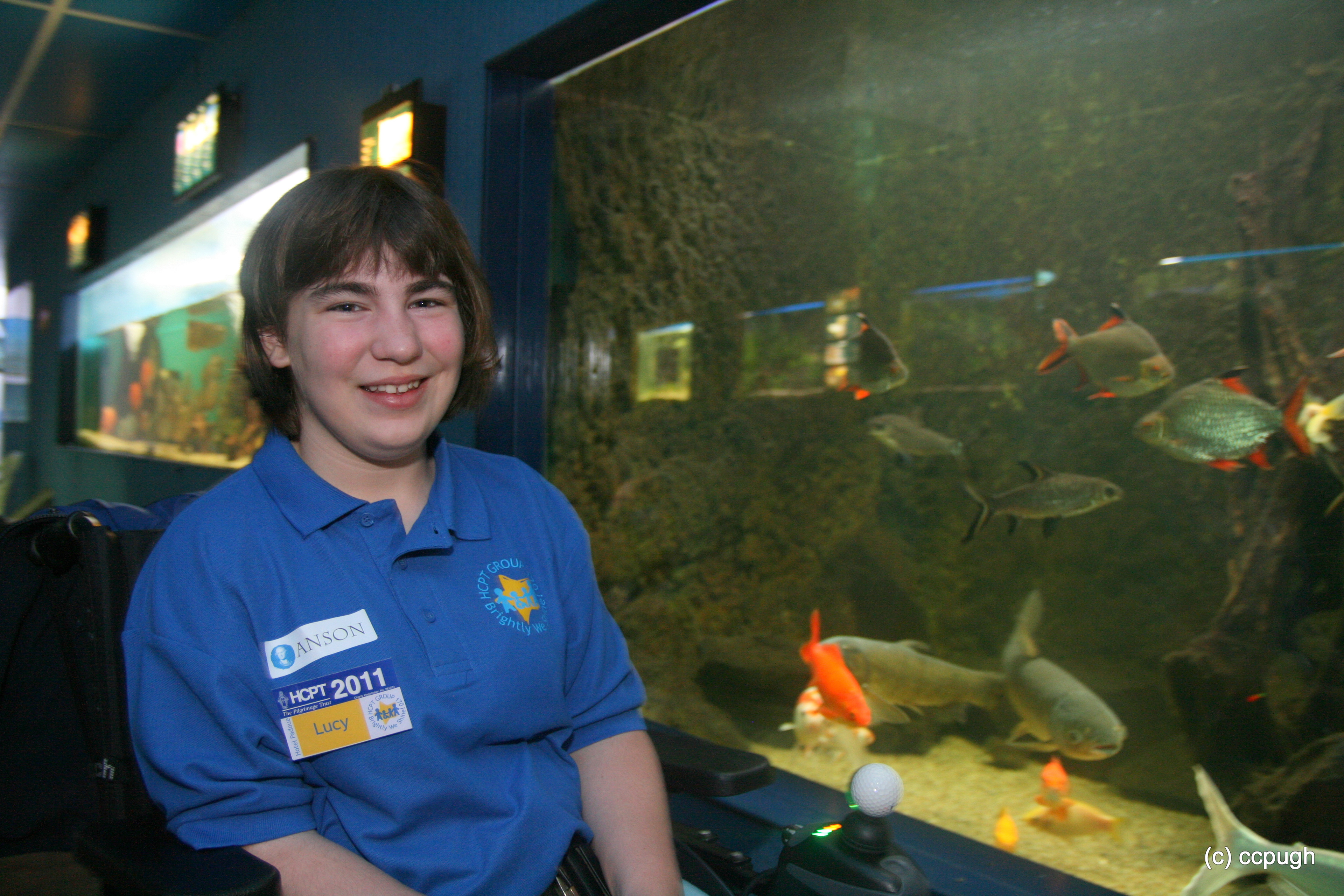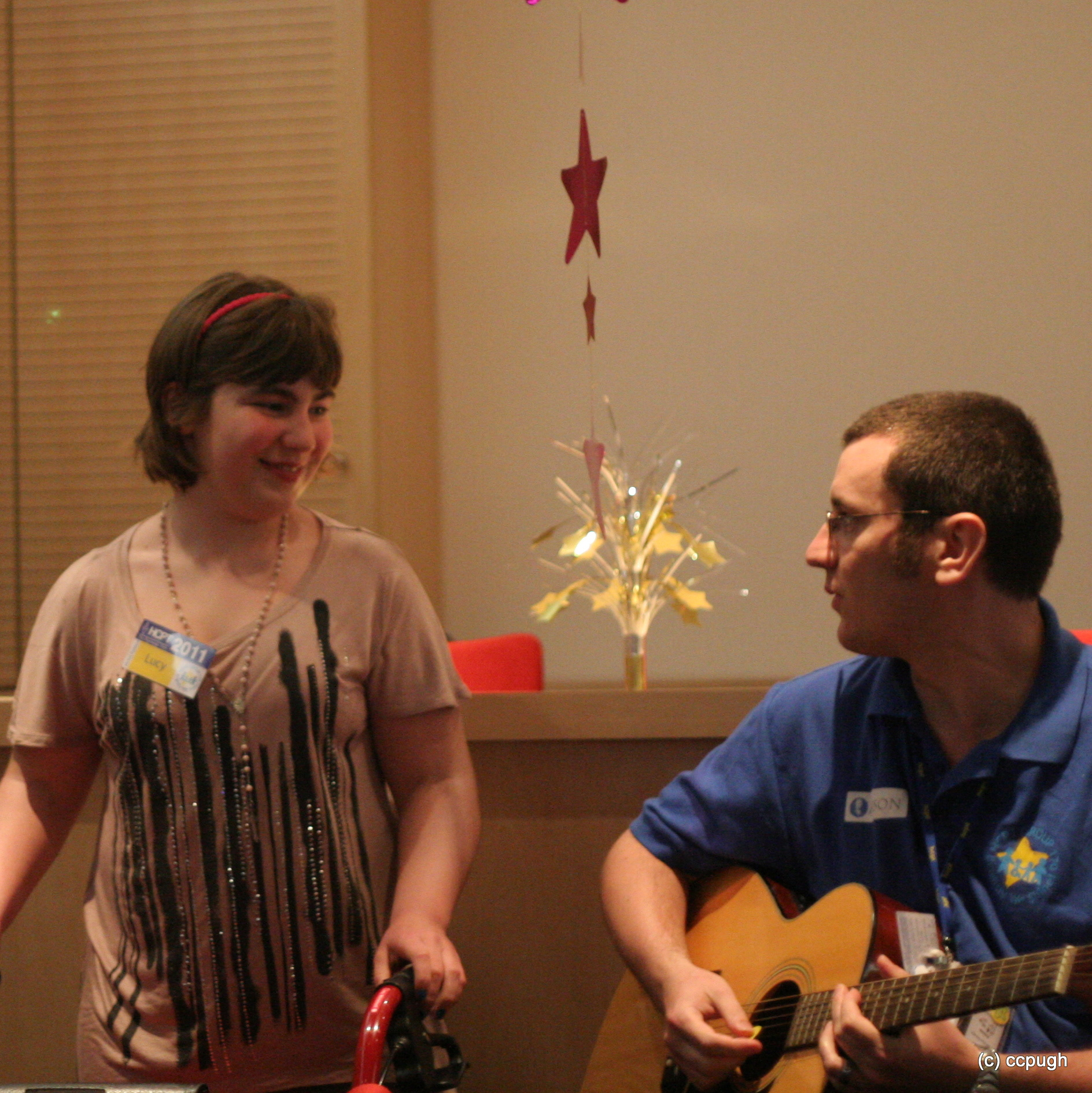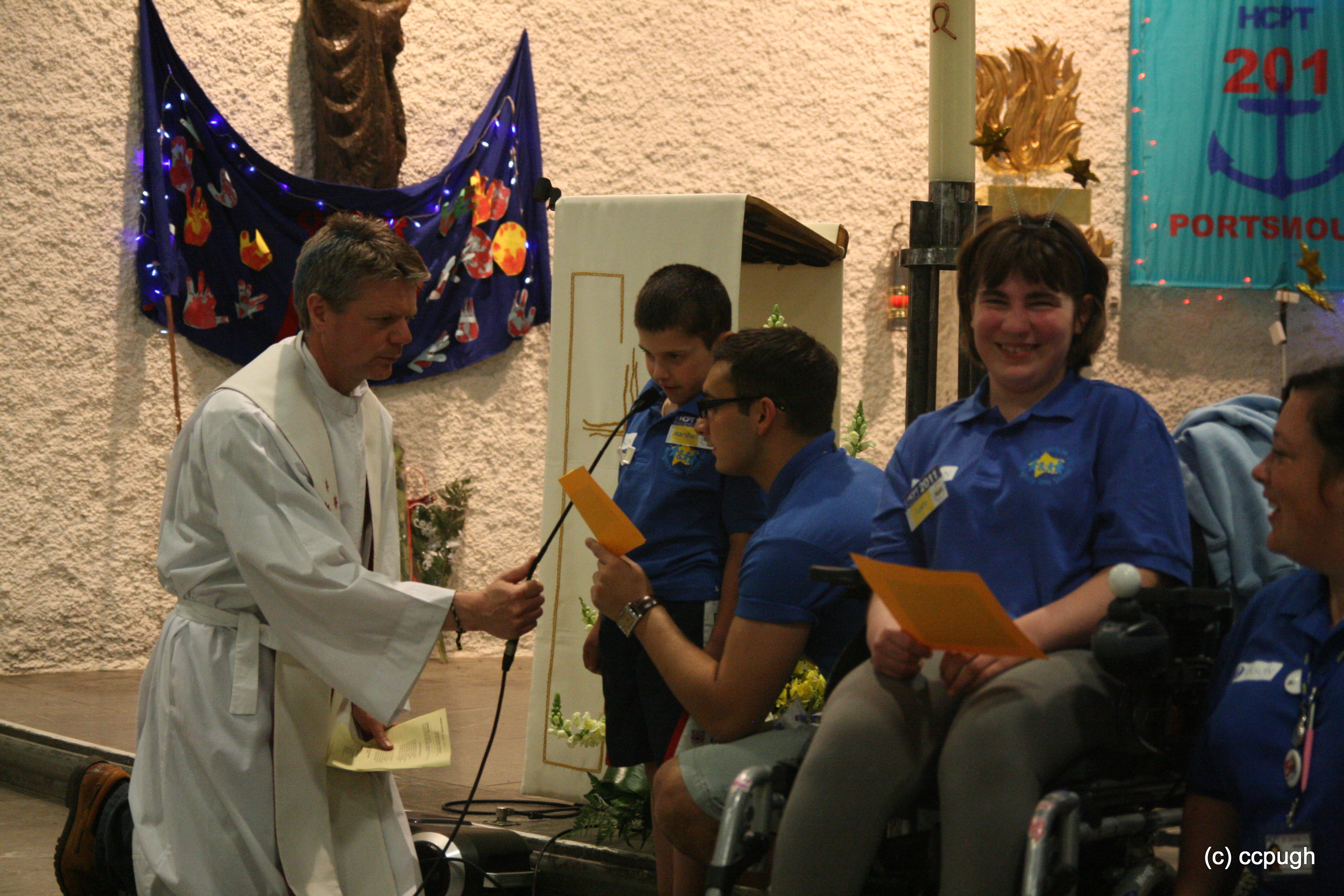 Lucy's Dad gives us his perspective on the HCPT experience:
"We were slightly apprehensive when we first heard about HCPT as we are not Roman Catholic, although we were very pleased to be invited. We were concerned that the trip may have a pilgrimage content that Lucy was not able to understand. We had no concerns about Lucy going away from home without us as she is used to that and prefers it!
When we met the group, we needn't have worried. We got total reassurance from their relaxed attitude, born out of experience. They give the clear impression that they know what they are doing. Perhaps the only thing we would have benefitted from in advance was some reassurance that prayer and praise would not be overdone. It clearly wasn't, as it appears to have formed a seamless part of every day. The group exemplifies the idea of actions speaking louder than words.
By the time we came to wave Lucy off, we were relaxed and comfortable knowing that she was in such good hands and caring company. She had a great time on this trip, talking and learning, all at a pace and scale which she clearly appreciated. We have heard a lot more about it than we usually do when she gets back from trips and have seen lasting benefits in social development and trust.
I would thoroughly recommend the trip for a suitable child and would be happy to talk to any nervous parent in the future!"