Joy & Miriam joined us in 2010 for what was only our second year in Lourdes.  The sun shone and we had a wonderful time - there was a particuarly memorable wheelchair dance to "Reach for the Stars" led by the girls!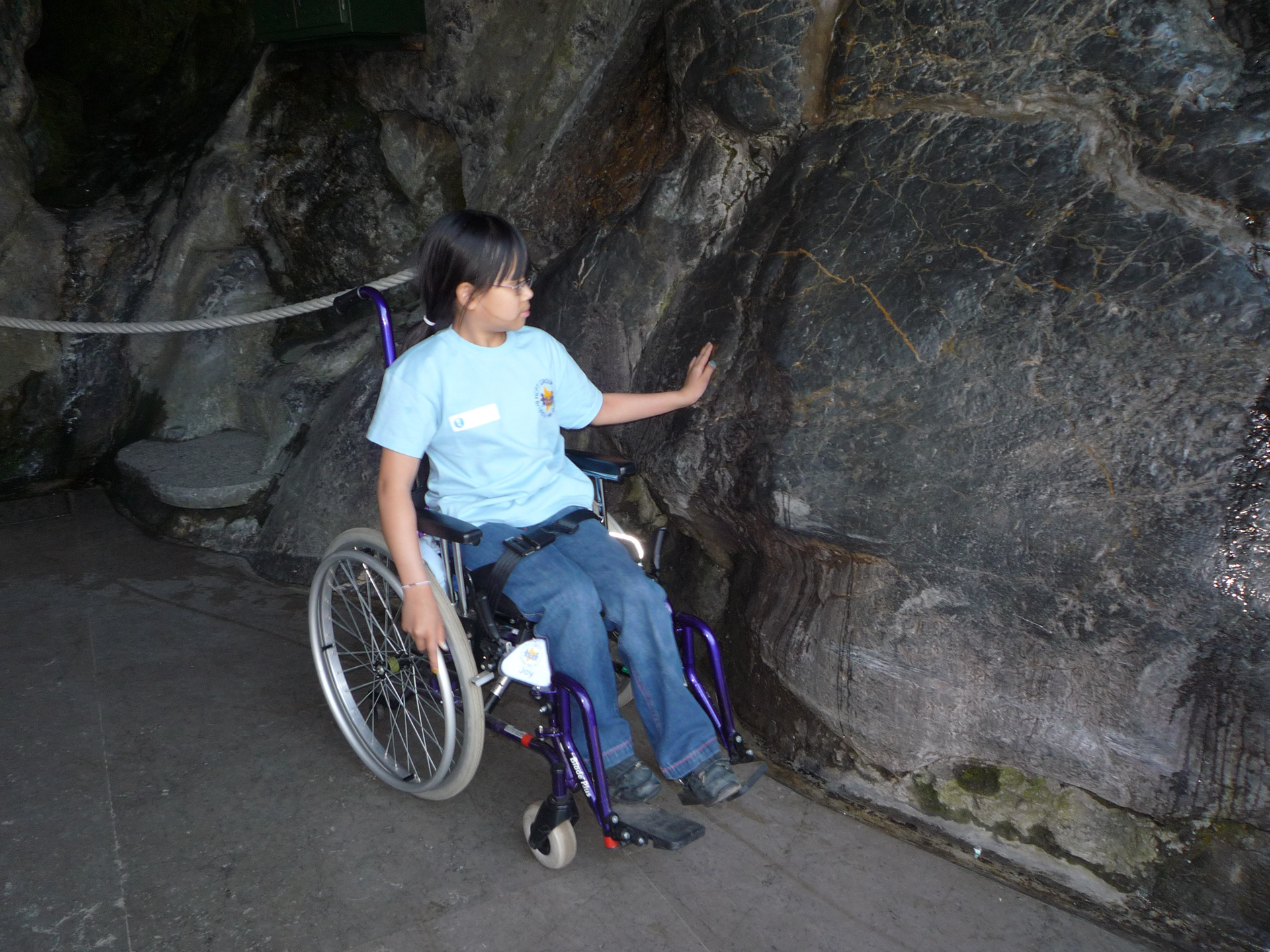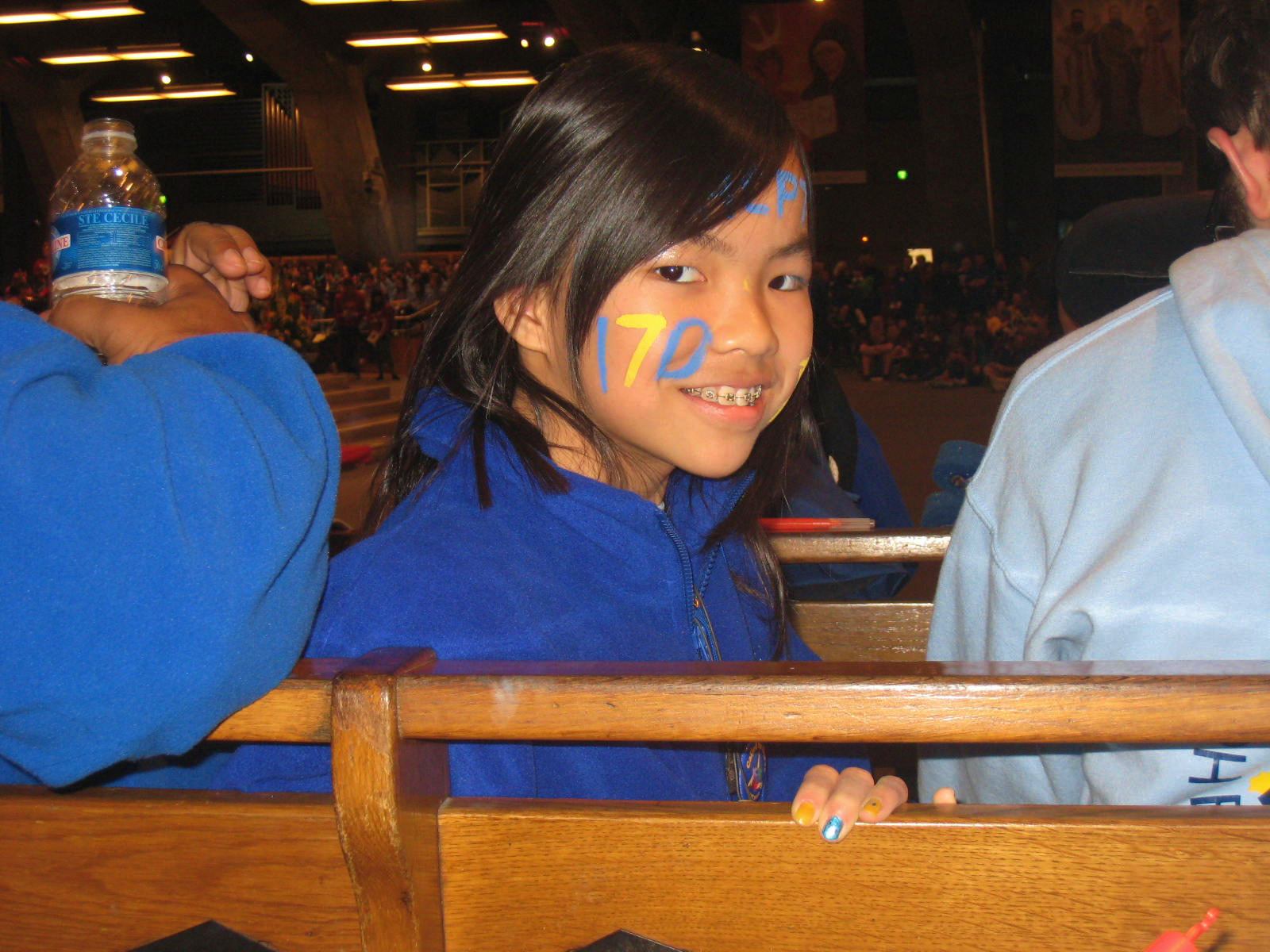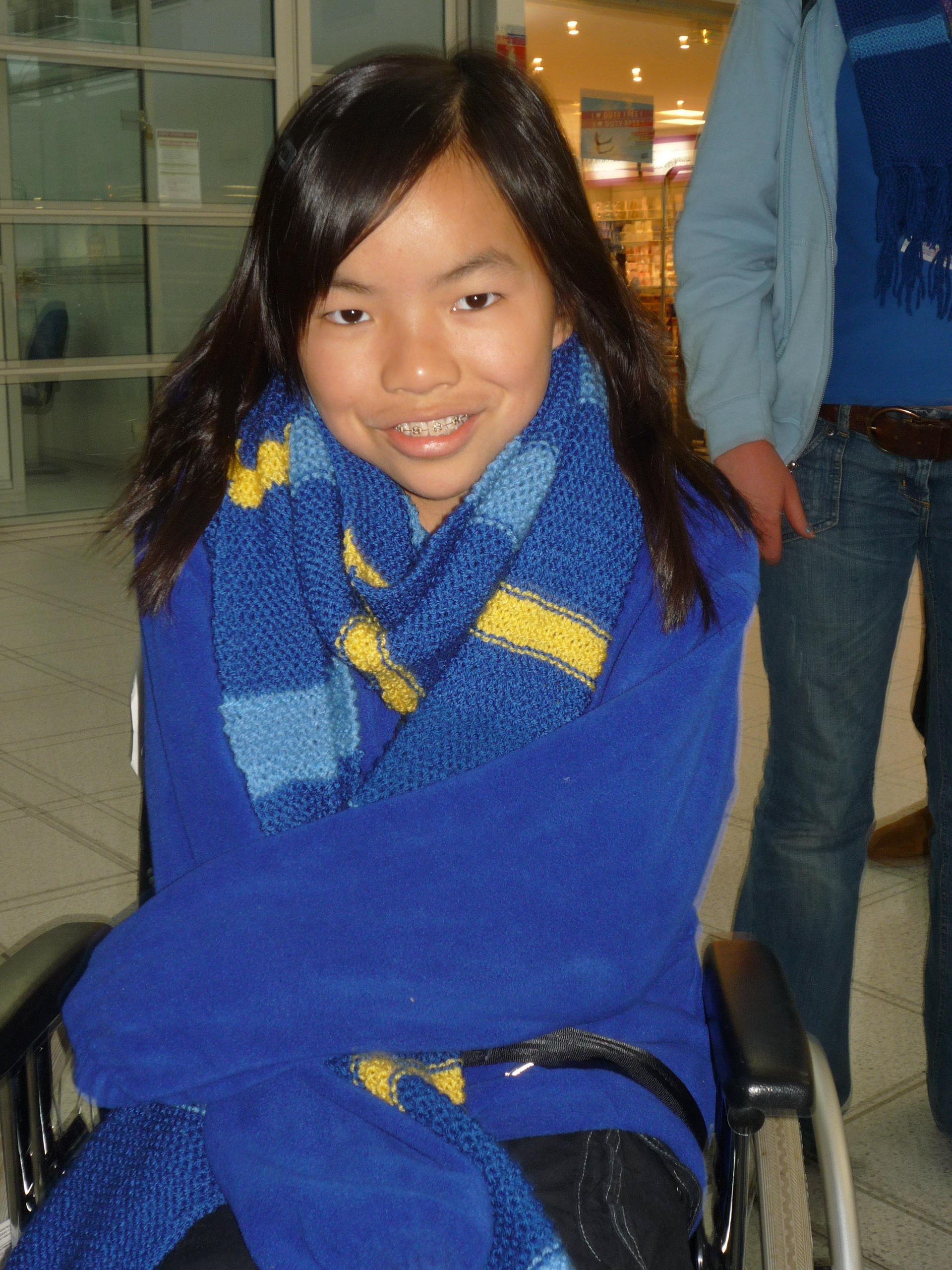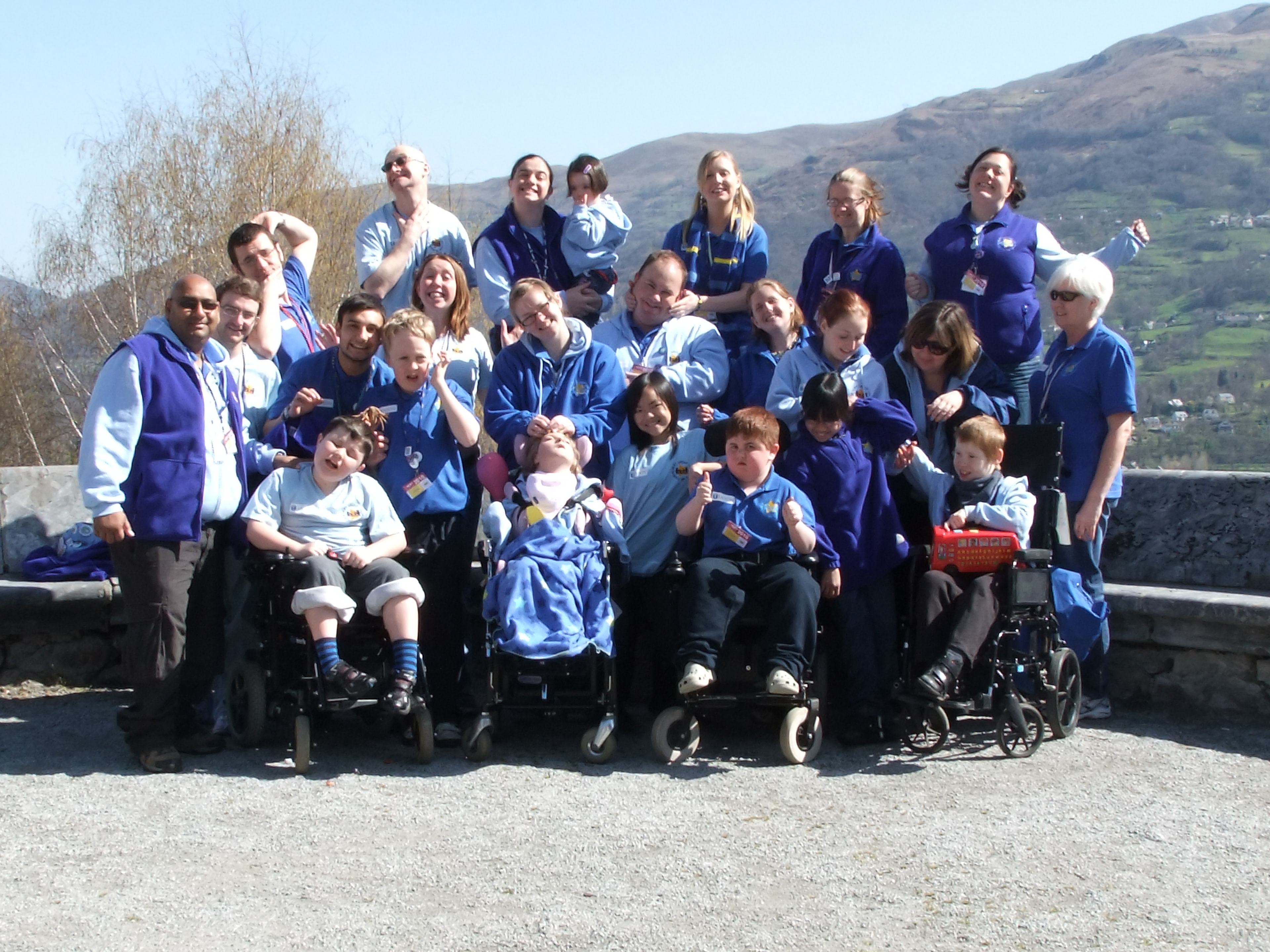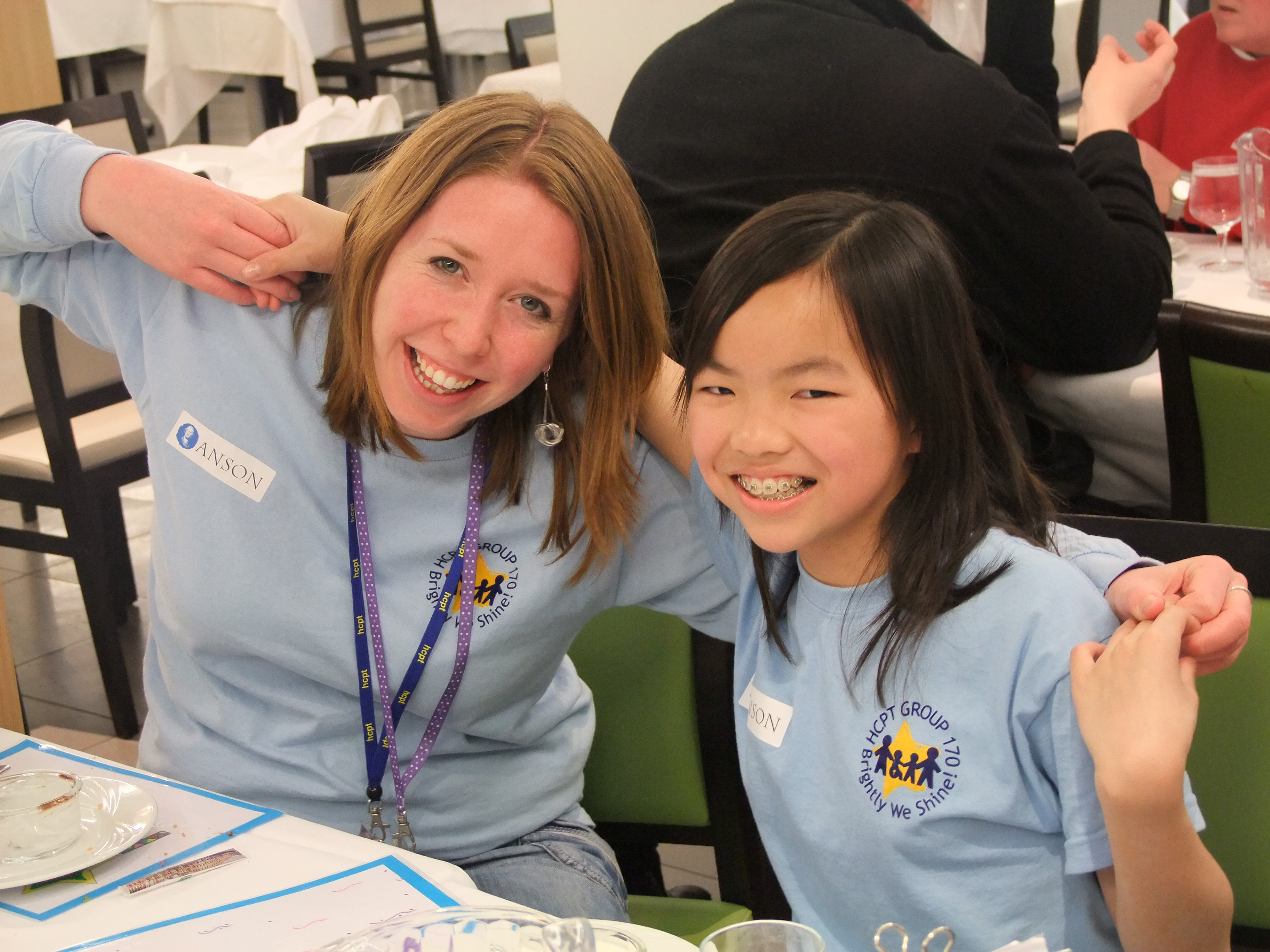 Joy said: "I was excited about going away. I had a great time. I enjoyed the food. I wanted the holiday to go on." 

Miriam said: "I was apprehensive about going to Lourdes with HCPT. We met each other and I found very good friends. We held a meeting so we knew the people who were going with us. When we arrived in Lourdes, the people were really nice and friendly. I was nervous on the first day there, but with so many supports from the group, I enjoyed the rest of the week. Hope you will enjoy the week in Lourdes too!" 
And their parents said: 

We first found out about the charity from Valerie Shrubb, the girls' paediatrician. Three leaders came round to visit and meet the girls. The trip sounded really good, but we had to wait until early December before we knew that they both definitely had a place.

Their one to one helpers came round to meet Miriam and Joy, which made it exciting for them. We also had another visit from the nurse and doctor to talk over medical issues, and it was great when they got all of their group clothing!

We as parents had no concerns as the team are very professional and experienced. They put us at ease, we knew that the girls would be happy and secure.

We took them to the drop off point on the day of departure, and received a text when they arrived.  When we picked them up a week later, they were tired, but full of their trip and didn't want to come home. They'd made lots of new friends and we had tears for many days as they missed the whole team. All in all it was a fantastic holiday.
Since Lourdes...
Joy has gone on to become a world class wheelchair basketball player and plays for the British Paralympic team. We were VERY excitied to see her playing in Rio!