Catherine was 10 when she travelled with us in 2010. Her helpers were Lauren, Anna and Kristen.  Her parents tell us a bit about their experience of HCPT, and they even managed a rare family holiday with Catherine's brother whilst we were away!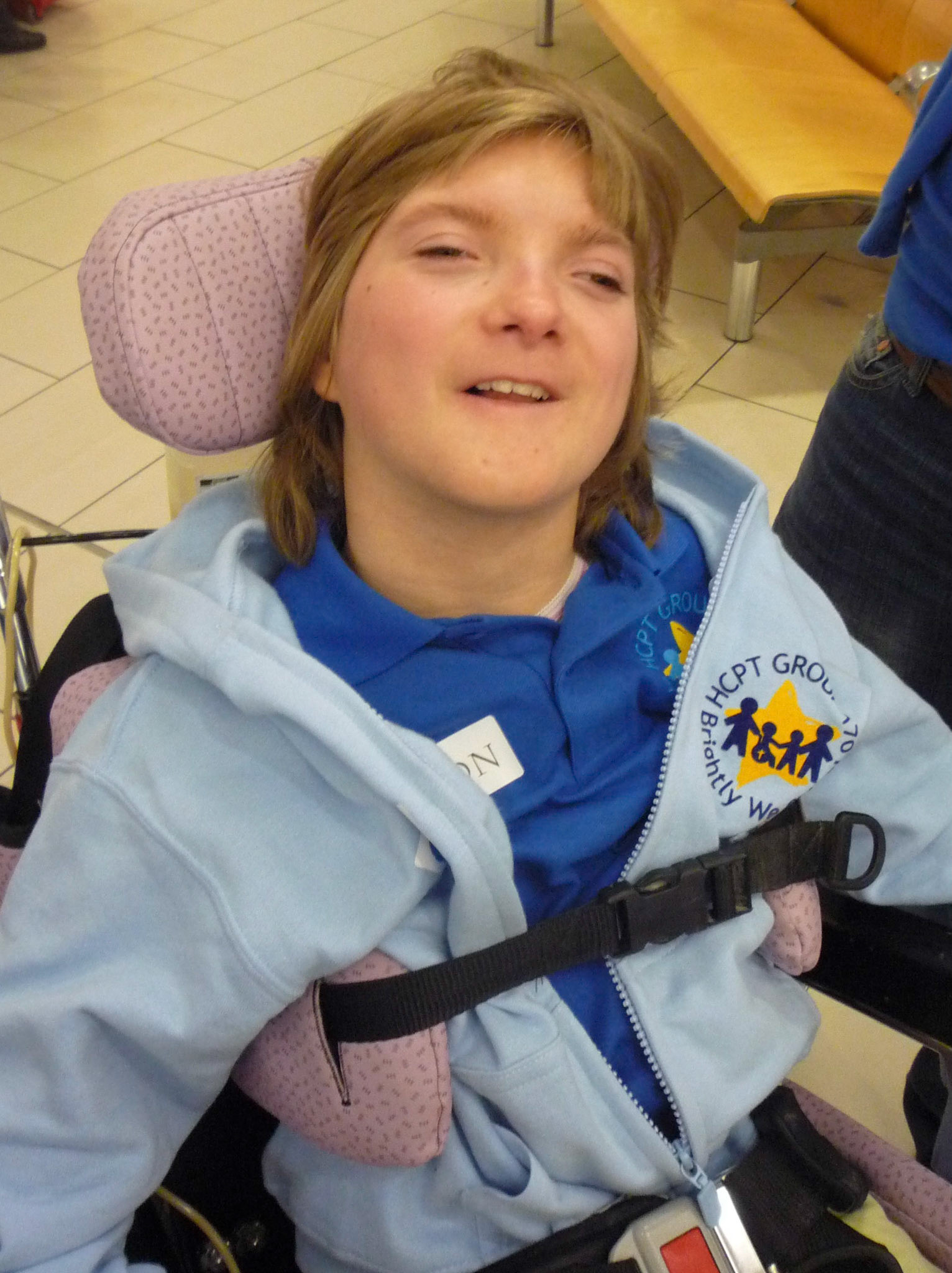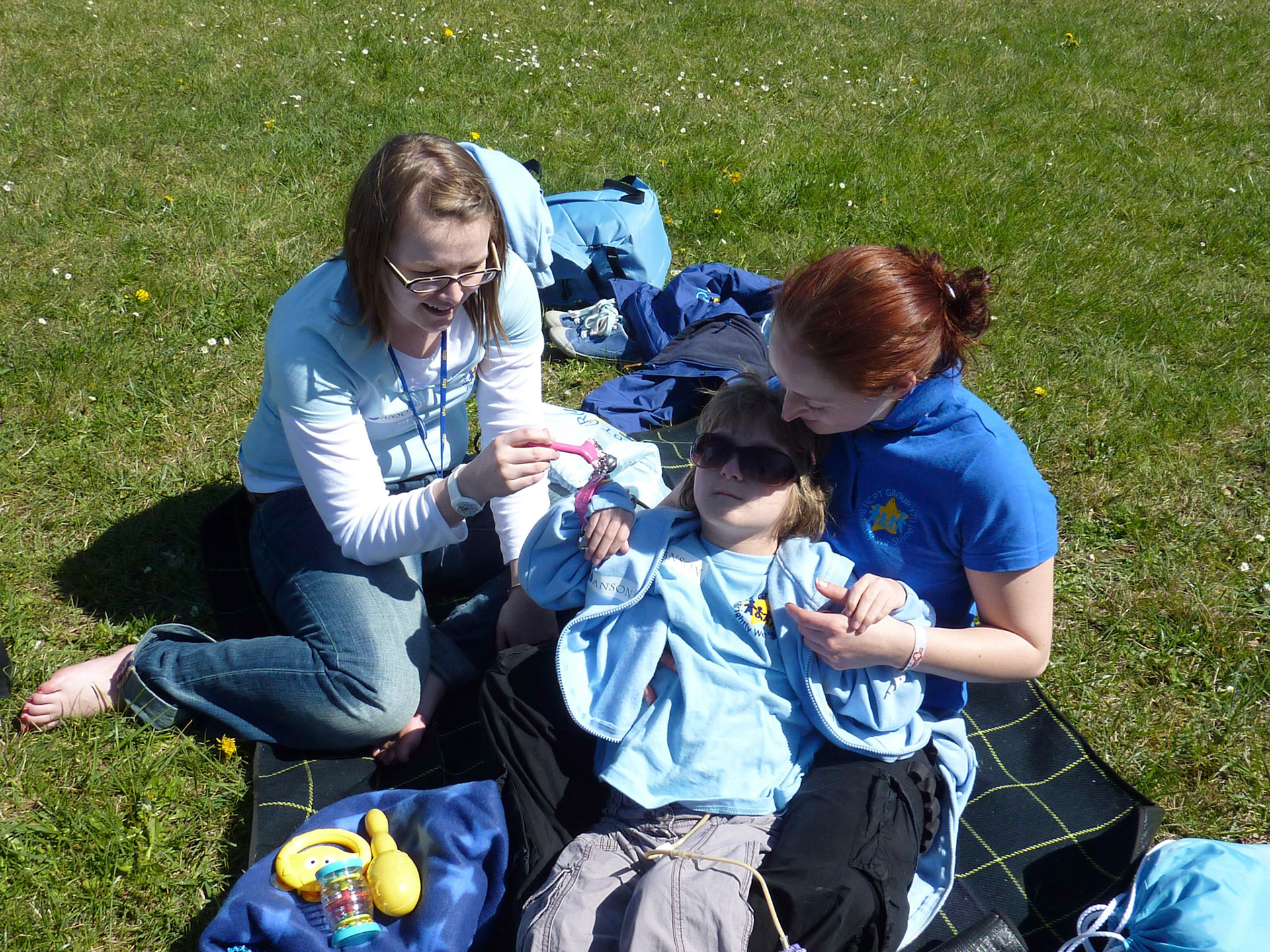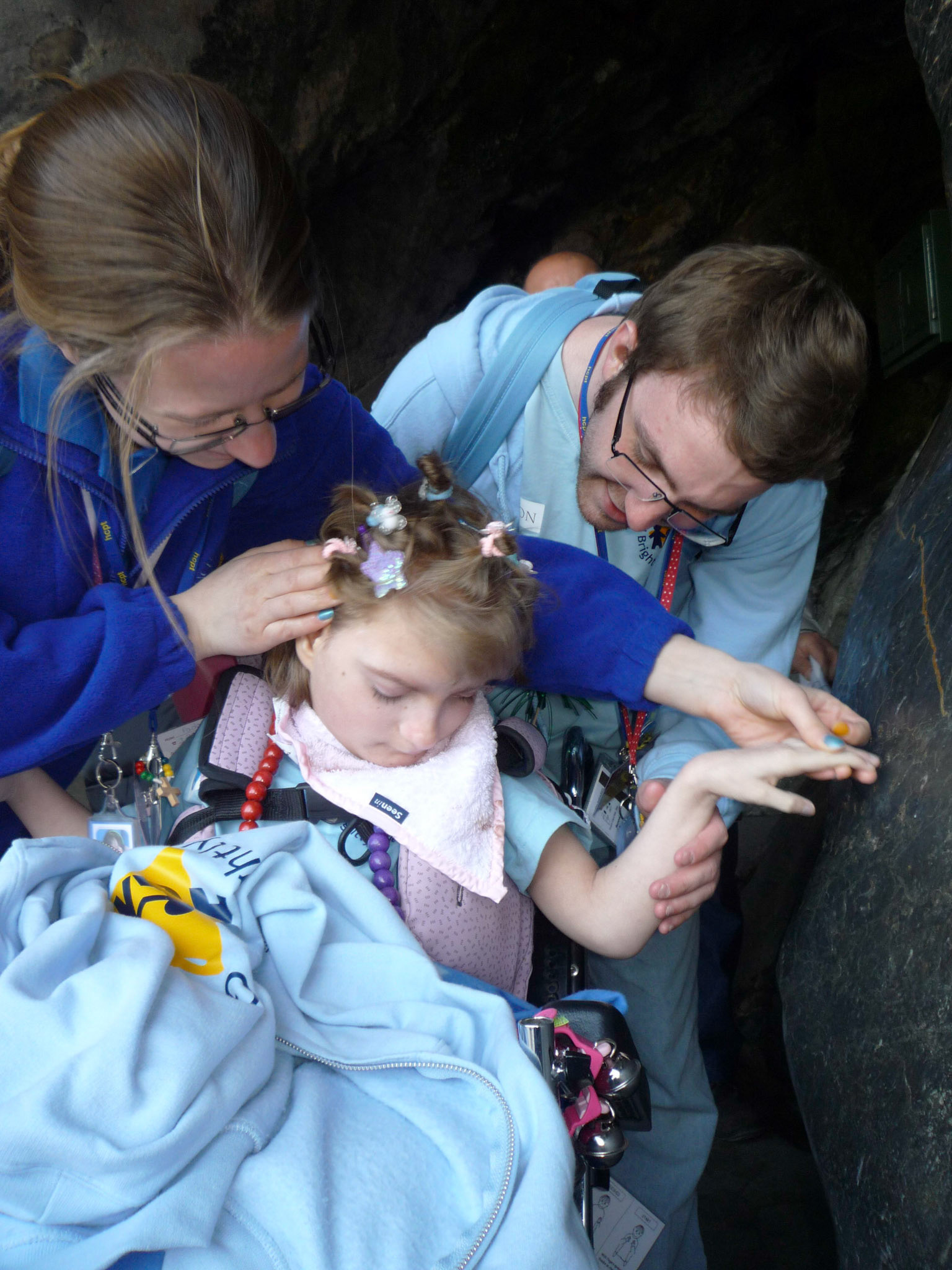 "When going to Lourdes was first just an idea, I was very unsure about Catherine going away for a whole week without us. She had never been away from us for more than a few nights at Naomi House before. Our concerns were over her medical care e.g. medication, gastrostomy pump feeds etc, but the group have a doctor and a nurse who visited us and discussed care plans, drug and fluid charts etc. We also had a visit from Catherine's own helpers who gained info about Catherine's likes and dislikes.
The team approach is very thorough and professional. Catherine went into hospital with a chest infection a couple of weeks before the holiday – the group were very reassuring that they would be keeping a close eye in her while they were away. We kept in contact by text at least once a day and we loved looking at the pictures each day. Catherine had an amazing time, and nothing did go wrong!"
Since the Lourdes trip ...
Catherine made her First Communion the year after she came to Lourdes with Group 170, and some of her helpers were lucky enough to go and share her special day with her.
Sadly, Catherine died in January 2014. She remains one of our brightest stars and is remembered at the grotto every year.  As long as Group 170 continue to travel to Lourdes, Catherine will be right there with us.